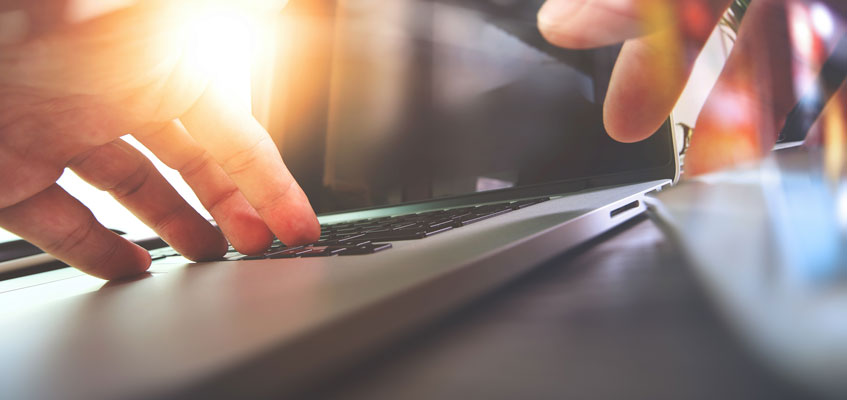 Why WordPress is the Better CMS

There are many different ways to create a website, and content management systems range from very basic to the much more complex.

But there's one that still sits head and shoulders above the rest in terms of scope, ease of use and compatibility: WordPress.

As SEO professionals working in web design and development, we always recommend WordPress as the CMS of choice. Why? Well for starters, it's 100% free and completely customisable. And as more and more businesses recognise the need for a simple, useful CMS platform, the popularity of WordPress is continuing to grow.

In fact, more than 25% of the top 10 million websites are using WordPress – including some of the world's biggest brands like CNN, Forbes, New York Times, Sony and Vogue, as well as the Library of Congress, the U.S. military, and U.S. and U.K. government sites – and as of 2015, it remains the fastest-growing CMS for the fifth year running.

We don't just talk the talk either – we, and our partners, all use WordPress for our own websites. Its popularity is undeniable and just one of the many reasons why it continues to be the best CMS available.
A Brief History
WordPress was released in 2003 by Matt Mullenwegg and Mike Little, as a project fork of the blogging software b2/cafelog. By 2009, it had the greatest brand strength of any open-source content management system, thanks in large part to its ease of use by beginners and non-developers.
Today, WordPress powers more than 60 million websites and growing. A new website starts using the platform every 74 seconds – impressive enough in itself, but even more so when compared to the second-fastest growing CMS Shopify, which gains a new site every 22 minutes.
There's even more potential for the future of WordPress, and Mullenwegg has indicated a move to social, mobile and an application platform.
6 Ways WordPress Outdoes the Rest
So why should you be using WordPress for your website? Here are 6 reasons:
#1: It's 100% free
WordPress is open-source software, which means it's maintained by community volunteers. The majority of these volunteers are WordPress consultants, and anyone can volunteer to contribute by writing patches and plugins, answering support questions, translating and updating documentation.
This is how it remains free. By using WordPress, you become part of that community and automatically get free support and access to thousands of free themes and tens of thousands of free plugins.
It costs nothing to download, install, use and modify. In saying that, there are paid premium themes and plugins which you can choose to buy – but they're not required, and it's entirely possible to create and maintain a fantastic website with just the free options.
#2: It combines the best of a website and a blog
While WordPress was initially set up as a blogging platform, it's grown to be easily configured to a standalone site, with a blog automatically attached. It comes with tons of great plugins to make this even easier, and doing so will give any business a working website and blog within a couple of hours.
With built-in support for oEmbed enabled websites, document and file management, and different media types including images, audio and video, it's a fantastic all-round CMS platform that gives you a lot of freedom to play around with.
#3: It's easy to use and manage
One of the key reasons behind the popularity of WordPress is its flexibility and ease of use. WordPress provides heaps of support for beginners through the community, and you'll be able to find an answer to practically any question you could ever come up with.
Management is also a breeze, with its intuitive and bilingual interface that makes all its functions accessible on the main screen. It also comes with a built-in updater to keep your plugins and themes up-to-date, and allows you to control and manage these as well as platform version updates all from your admin dashboard.
#4: You can customise your website any way you want
WordPress can be used in countless ways and offers thousands of possibilities for businesses and organisations. From blogs, galleries and portfolios to e-commerce and membership, WordPress can do it all!
Themes and plugins are customisable and extendable, and you can make tons of creative tweaks to your site without ever having to write any code.
For an idea of just some of the ways businesses have customised their designs, check out Awwwards Best WordPress Websites – a collection of WordPress websites from around the world that have been recognised for their design, creativity and innovation. And these didn't cost thousands of dollars to build either – they all started with a free CMS platform!
#5: It's SEO-friendly
This is a big one. Having a website optimised for search engines means you'll have higher visibility in search results, which naturally leads to more traffic to your site. WordPress plays its part in helping you achieve this in a couple of ways.
Firstly, its design is inherently very SEO-friendly, allowing for SEO plugins that let you fine-tune every SEO-related aspect. It's also written using standard compliance code, allows for content indexing and produces semantic markup – all features that are looked upon very favourably by search engines.
Secondly, and most importantly, WordPress sites support responsive themes, which is a hugely significant factor for user experience and the resulting search rankings. Responsive sites mean they are built to perform well across all devices, giving mobile users just as good an experience as desktop users.
And with mobile searches now overtaking desktop, responsive design is a major contributing factor to how users experience and enjoy your site, which is something search engines look at very closely.
In short, a better user experience = better rankings. It's as simple as that.
#6: It's secure and easy to back up
WordPress was built for safety and security, and the security team behind the platform is made up of more than 25 experts whose sole job is to keep the WordPress core safe from viruses, injections and other attacks.
It's also super easy to back up in case something does happen, and there are a variety of additional secure plugins you can choose from to protect your site even more than it already is.
And after all that, if you're still questioning a move to the best CMS there is, why not have a chat with our friendly Brisbane WordPress experts? We're always happy to answer any questions that could help business owners turn their websites into online lead generating machines!